To enroll, come to the appropriate seasonal registration or any Lap Swimming time!
**The next session will run from 3/25-6/12, Tuesdays and Thursdays from 6:30-8:00pm*
Lap Swimming is for adults only. There are slow, medium and fast-paced lanes. All lanes are circle swimming only. Kick boards and pull buoys can be provided upon request.
Fees: Adult/Senior Citizen (65+) - Registration Card - $10 (can also be used for Aqua Walking/Jogging and Recreational Swim)
Daily Fees: Adult - $2 (with registration card), Adult Guest - $5 (without registration card), Senior Citizen (65+) - Free with registration card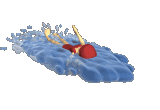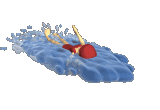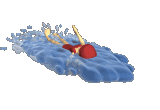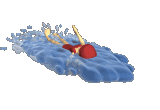 Sessions:

Mornings:
September 23, 2013 - May 22, 2013
Monday through Thursday: 7:45 a.m. - 8:45 a.m.
(Follows school calendar, no school = no swimming)
Evenings:
March 25th thru June 12th   
Tuesdays and Thursdays: 6:30-8:00pm